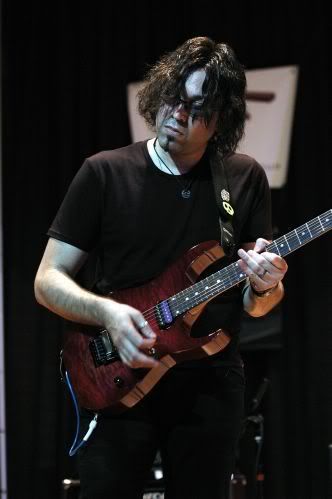 Favored Nations and Rock House Artist/Instructor Rob Balducci has teamed up with some very formidable company for a new band called
ONE
. The band members are Balducci,
Randy Coven and
John Macaluso.
According to Balduccis my space the band
ONE
is described as
the new "Power Trio from HELL!!!"
ONE will be appearing on 05/17/2009 08:00 PM at Katie's of Smithtown, 145 West Main Street, Smithtown, New York 11787
This will be the Bands first appearance performing material from their new CD coming out this year. The CD is being released through BHP records and is distributed through Red/Sony distribution and was Produced by Emmy award winning producer and guitarist Brian Tarquin.